Sailfish Point Roof Project
Sailfish Point, Florida, is a small island near Port St. Lucie and West Palm Beach; it is surrounded by beautiful blue skies and pure saltwater. Homeowners located there were looking to replace their roof that had been installed approximately 20 years ago and asked Total Roofing Systems to help them.
Total Roofing Systems ultimately advised the homeowners to select Tedlar® laminated on aluminum for a variety of reasons, but primarily because Tedlar® has no coastal restrictions due to it's extreme chemical and corrosion resistance. Additionally, they were impressed by the over 60 years of real-world data showing that Tedlar® maintains its initial appearance in the harshest of environments, including coastal settings.
The homeowners are very pleased with their decision to use Tedlar® to protecttheir beautiful home, and know that they have made a sound investment that willlast for years to come.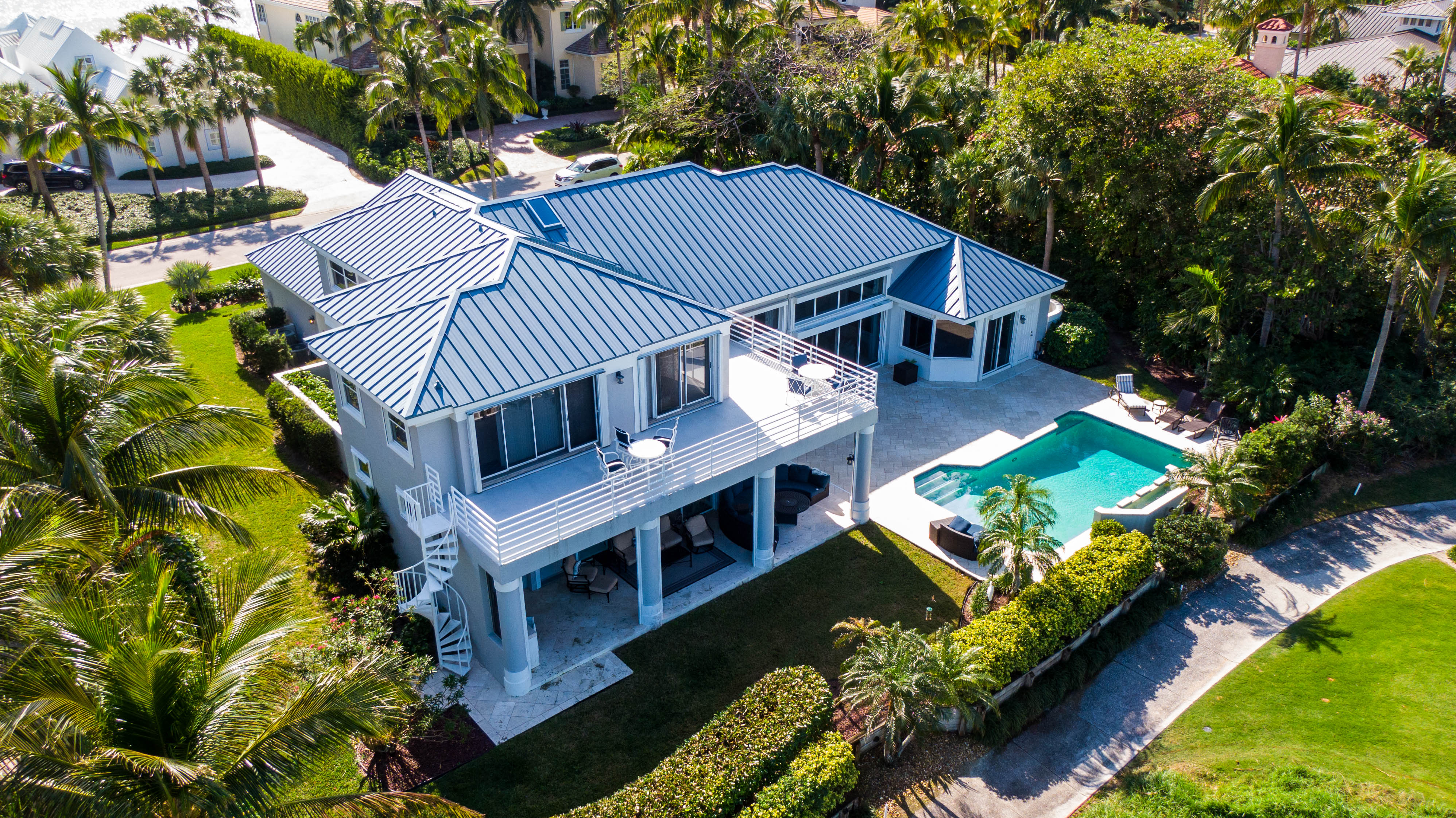 LOCATION
600 Hawley St., N/A, Sailfish, DE, United States